AMPEG PEDALS
DI BOXES, PREAMPS & EFFECTS
Whether you are creating a compact fly rig, assembling the ultimate pedalboard, or something in between—Ampeg® DI, preamp, and effect pedals will perfectly complement your bass setup. You'll find everything you need for your ideal signal chain—from the basic Classic Bass Preamp pedal to the SGT-DI™ "all-in-one bass box" to our bass-optimized effects.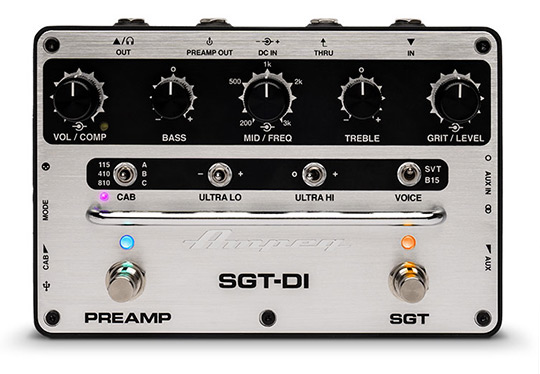 SGT-DI
The SGT-DI features an enhanced Super Grit Technology™ overdrive circuit with SVT® and B15 voices, 3-band EQ with sweepable Mid circuit, and an IR Loader/Cab Simulator.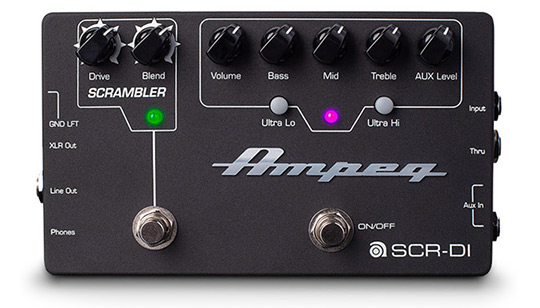 SCR-DI
The SCR-DI features a Scrambler Bass Overdrive, classic Ampeg EQ with Ultra-Hi and Ultra-Lo filters, extensive I/O, an Aux input, and a Headphone output.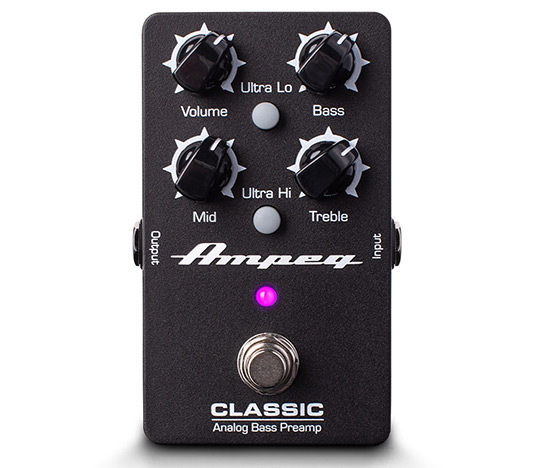 CLASSIC ANALOG BASS PREAMP
The Classic Analog Bass Preamp features a selection of legendary Ampeg tones, 3-band EQ, Ultra-Hi and Ultra-Lo filters, and true bypass switching in a compact pedal.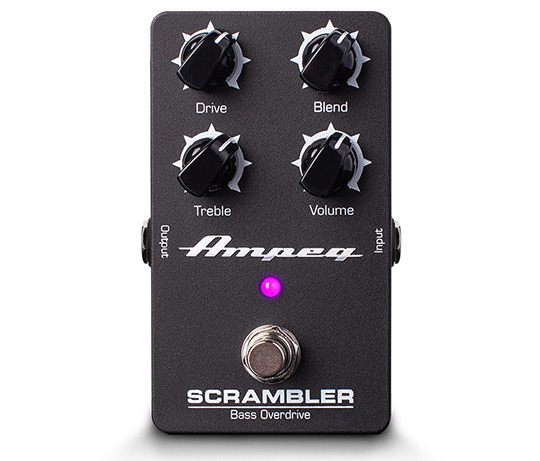 SCRAMBLER BASS OVERDRIVE
The Scrambler Bass Overdrive pedal infuses your sound with authentic Ampeg grit, grind, and sag—from subtle to screaming—and features true bypass switching.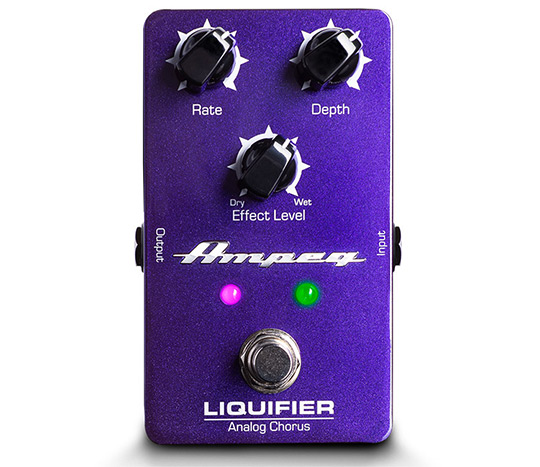 LIQUIFIER ANALOG BASS CHORUS
The Liquifier Analog Bass Chorus pedal delivers the lush, rich sound adored by so many bassists. It features a versatile dual-chorus design and true bypass switching.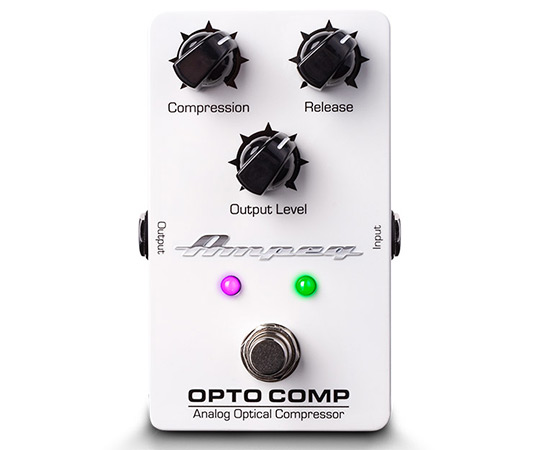 OPTO COMP BASS COMPRESSOR
The Ampeg Opto Comp Analog Optical Compressor pedal utilizes an optical circuit to deliver smooth, vintage-style compression, and features true bypass switching.