FREE SOFTWARE DOWNLOADS
IR Loader/Cab Simulator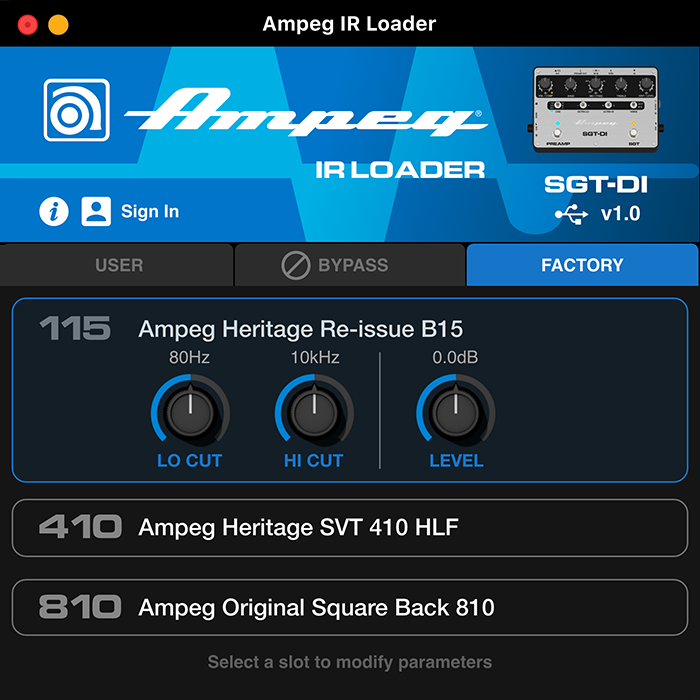 The free Ampeg IR Loader allows you import and manage Impulse Responses (IRs) for your SGT-DI preamp and DI box. The simple and compact user interface provides easy access to User IRs, Factory Cabs, and their settings.
SVT Suite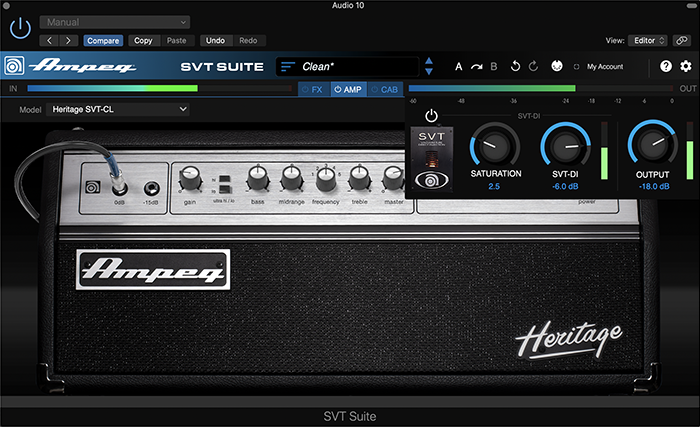 SVT® Suite brings authentic SVT tone to your DAW—with a familiar user experience.
With the 1.10 update, SVT Suite may now be used as a standalone application and we added Apple Silicon support, an integrated tuner, and new Artist Presets.
Try SVT Suite for 15 days absolutely free— and discover what it can do for you.