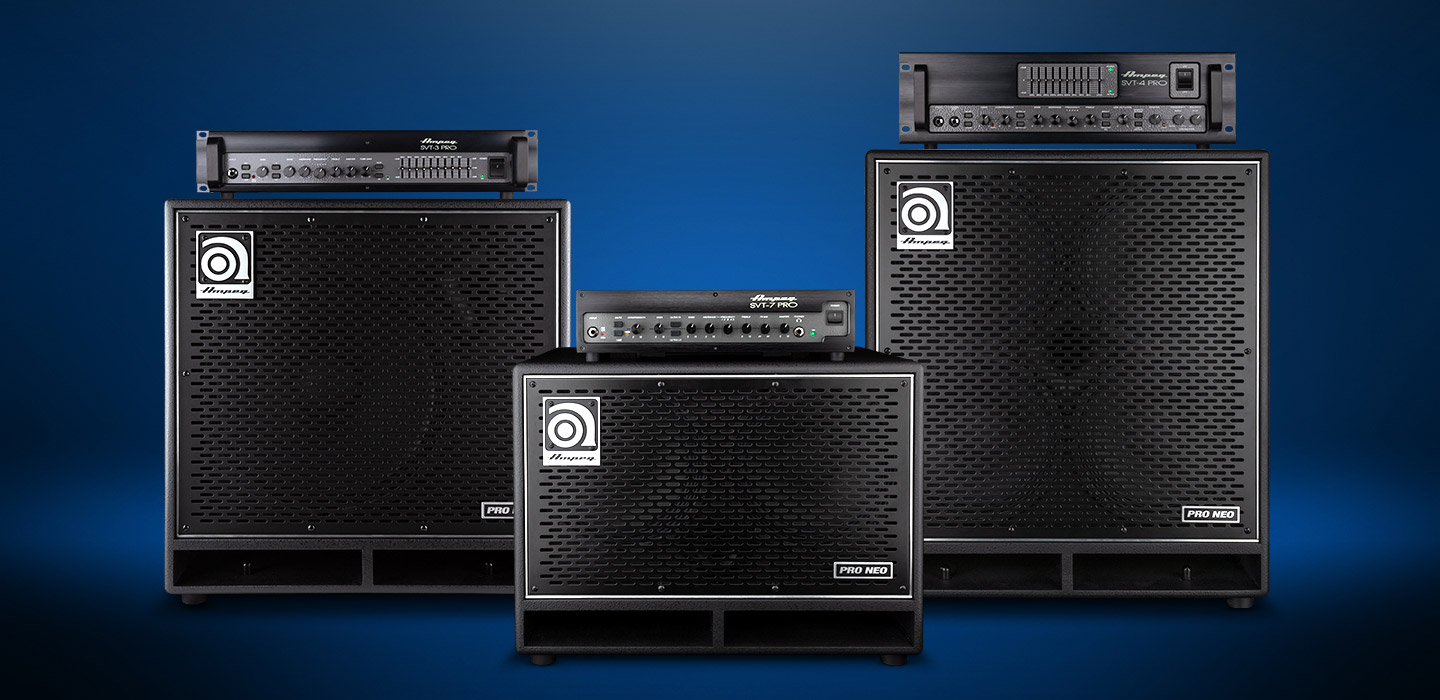 Top-of-the-line gear with class-leading versatility and rugged construction for the working pro. The ultimate do-it-all gear for the serious professional or passionate enthusiast. Top-shelf, rugged build quality and innovative engineering define the line, as does extensive tone shaping, hybrid tube preamps, and comprehensive connectivity.
SCULPT YOUR SOUND
The average pro bass player must be able to cop a huge array of sounds to cut the gig. That's why Ampeg PRO series amps offer some of the most extensive tone-shaping features in the industry.
DO-IT-ALL FLEXIBILITY
From the rehearsal room to the bandstand, the Ampeg PRO series is designed to meet the needs of the modern professional. Extensive I/O options define the line, including effects loops, preamp and power amp outputs and inputs, studio-quality transformer-balanced DI outputs, and more.