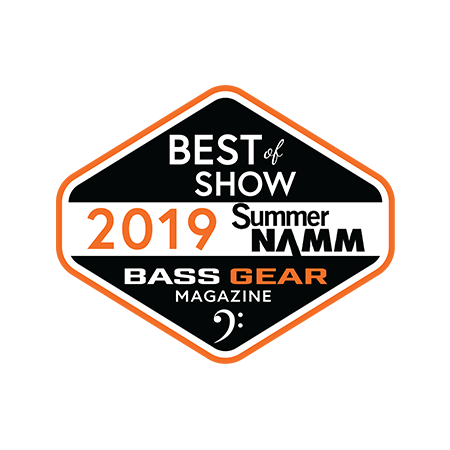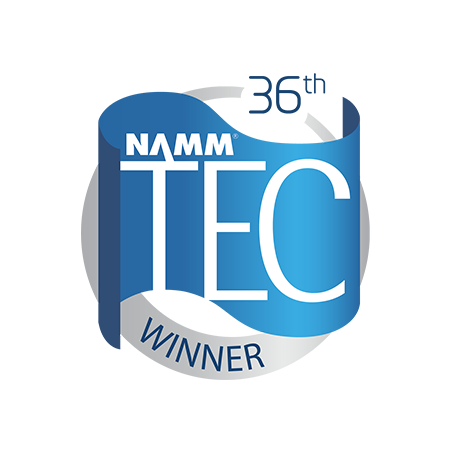 Heritage 50th Anniversary SVT
Industry-Standard All-Tube Bass Amp
The Ampeg® SVT® is more than just a bass amp—it sparked a revolution. When it debuted in 1969, deafening walls of full-stack guitar amps were eating bass players alive. Knowing that big bass volume required big power, Ampeg designed the most sophisticated amp of its day: the 300-watt SVT. Finally, balance returned to the stage and with it a generation of iconic bass-forward music was born. That singular Ampeg spirt of innovation and ingenuity is alive and well in the Ampeg HeritageTM 50th Anniversary SVT bass amp. Designed to honor the unrivaled SVT legacy, the Heritage 50th Anniversary SVT distills the legendary amp's most celebrated circuits into a single stage-ready head with a host of must-have modern technology and elegant vintage aesthetics. It truly is the SVT for the 21st century.
The 1969 "Blue Line" and mid-1970s Magnavox-era circuits in one amp
Handmade in the U.S.A. from durable top-shelf components
Detailed, period-correct graphics and fonts
Modern features include a newly enhanced XLR DI output, user biasing, speakOn® outputs, and spring-loaded side handles
Specially sourced and matched Ampeg Super ValveTM 6550 tubes
Not a reissue—the ultimate SVT for today
YOU ASKED FOR IT
From well-informed amateurs to elite professionals, no amp enjoys as passionate a fan base as the Ampeg SVT. For this new SVT, Ampeg surveyed its loyal customers to ensure that the design met and surpassed what's on their wish lists. While each generation of the SVT has its faithful, Ampeg designed the Heritage 50th Anniversary SVT to satisfy even the most discerning SVT aficionados. It's the SVT everyone has been asking for.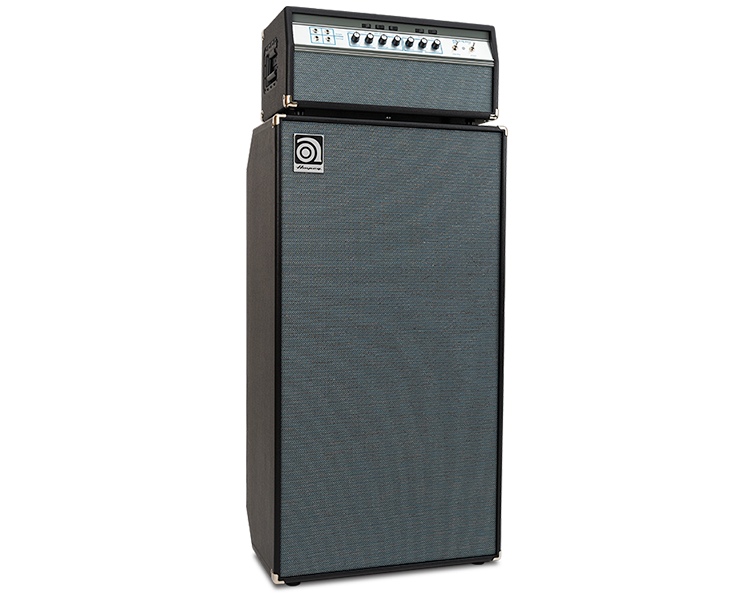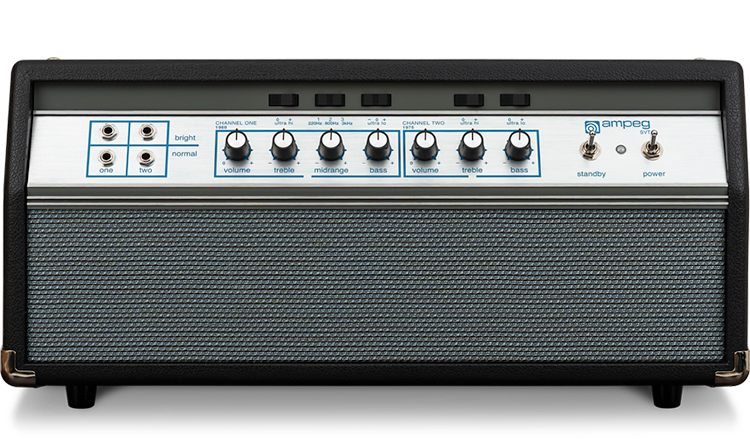 SPECIFICATIONS
Preamp Tubes: 5 x 12AX7
Driver Tubes: 1 x 12AX7, 2 x 12AU7
Power Amp Tubes: Ampeg Super Valve (6 x 6550)
Output Power Rating: 300W RMS minimum continuous @ <5% THD into @ 2 or 4
Signal-to-Noise Ratio: (20 Hz – 20 kHz) 75 75 dB (20 Hz - 20 kHz)
Maximum Gain: 78 dB @ 1 kHz –3 dB @ 20 Hz & 15 kHz
Tone Controls
Channel One: Voiced after original 1969 "Blue Line" SVT (jumpable)
Channel Two: Voiced after mid 70's Magnavox era SVT (jumpable)
Bass: +12/-12 dB @ 40 Hz
Midrange: +10/-20 dB @ 220 Hz, 450 Hz, 800 Hz, 1.6 kHz, or 3 kHz
Treble: +15/–20 dB @ 4 kHz
Ultra Lo: +2 dB @ 40 Hz, -10 dB @ 500 Hz
Ultra Hi: +9 dB @ 8 kHz
HERITAGE SVT-810AV SPEAKER CABINET
The U.S.-designed and assembled SVT amp and SVT 8x10 cabinet are the most iconic pairing in bass amplification—and the Heritage SVT-810AV speaker cabinet, loaded with eight U.S.-made 10" custom-voiced Eminence® drivers, perfectly complements the Heritage 50th Anniversary SVT amplifier head. Savvy players know a full Ampeg "fridge" rig is crucial to that legendary sound, and with the Heritage SVT-810AV cab's carefully matched aesthetics and renowned durability and tone, Ampeg aficionados can be confident that a full Heritage 50th Anniversary rig represents the ultimate in Ampeg all-tube amplification. From the beautiful blue/silver grille cloth to the Heritage badging and hang tags, the Heritage SVT-810AV is a must for Heritage 50th Anniversary SVT owners.
Perfectly matches the Heritage 50th Anniversary SVT Head
Designed and assembled in the U.S.
8 U.S.-made custom 10" Eminence LF drivers
Premium blue and silver AV speaker grille cloth
Rugged 15mm poplar ply enclosure
800 watts @ 4Ω;  Dual 400 watts @ 8Ω stereo
Frequency response: 40Hz-5kHz
Max SPL 130dB