October 3, 2011
Ampeg GVT Tube Guitar Amps Now Shipping - Straight Up Tone Coming to a Store Near You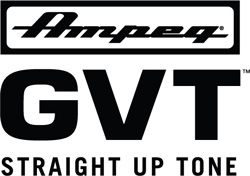 We are very excited to announce that Ampeg's new GVT line of tube guitar heads, combos and cabs are now shipping to customers in North America with International shipments right around the corner. We've been traveling non-stop since we announced the new guitar line earlier this year. We've got GVT amps into the hands of tons of guitarists at tradeshows, dealer events and parties. The response has been overwhelming. Ampeg guitar amps are back!
So, head over to the Ampeg site, find your favorite GVT model and use the Find a Dealer option to locate a dealer in your area that carries GVT. We even have a select group of GVT Platinum dealers that are certified Ampeg guitar amp experts. They know GVT up and down and are ready to help you dial in a great tone. Or, if we've done our job and you are ready to buy now, click on Buy Now Online for a listing of online dealers ready to ship your GVT right to your front door. Easy.
If you want to read more about GVT, hear some tone samples or find a dealer, head over to the GVT page at Ampeg's website.
If you want to know what Straight Up Tone really means for someone like you…check out the video below.