May 12, 2020
Ampeg Introduces Branded Merchandise Including Casual Clothing, Hats, and Straps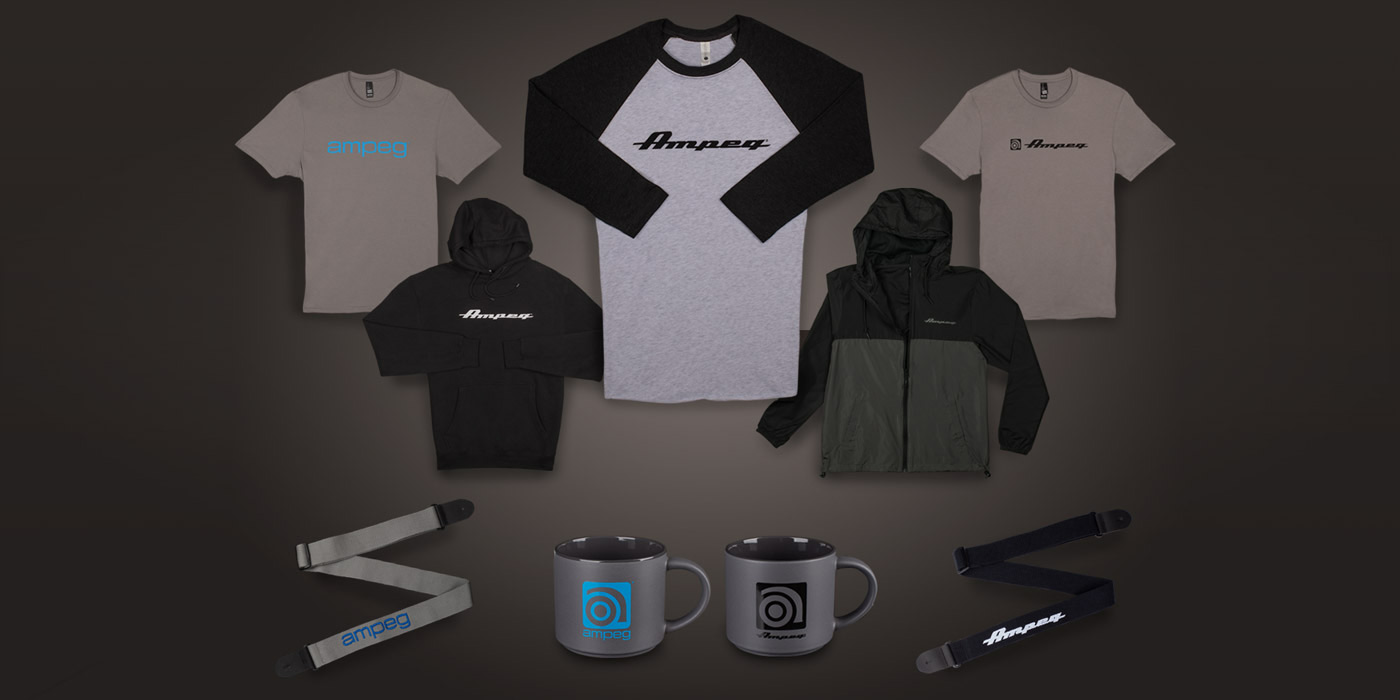 CALABASAS, Calif. May 12, 2020 — Ampeg today introduced an all-new selection of branded merchandise available through its online Shop. Initial offerings include casual clothing such as tee shirts, pullovers, hoodies, windbreakers, and two types of hats, along with coffee mugs and bass and guitar straps—all emblazoned with one of two variations of the classic Ampeg logo, representative of different eras.
"Ampeg is very proud to announce our new line of branded merchandise, available from our online shop at Ampeg.com," says Dom Liberati, Ampeg Product Manager. "We took the iconic styling of our classic amplifiers and cabinets and created a beautiful lineup of quality lifestyle products—from shirts and hats to mugs and straps. Ampeg loyalists both old and new have been asking us to release products that enable them to show their appreciation and love of the brand beyond just our amplifiers, cabinets, and pedals. Now, we are delighted to say that they can!"
Additional products are currently in development and will be added to the online Shop as they become available.
Pricing and Availability
Prices range from $14.99 to $74.99.
Available now.
Learn more:
https://shop-us.ampeg.com/merch/
Contact: press@yamahaguitargroup.com