March 1, 2010
Building a Heritage: Part One - Heritage SVT-810E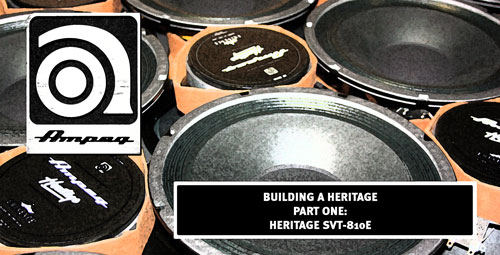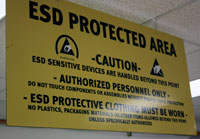 Ampeg's new Heritage line is designed and assembled in the U.S.A., right down the street from Ampeg headquarters in Woodinville, WA. Besides being built out of the best possible components, the new Heritage line will undergo rigorous testing to make sure it looks and sounds like a piece of Ampeg history should.
We are going to document some of the key milestones of this historic build on our blog.
Here are some exclusive pics that show off the build of the new Heritage SVT-810E. This is a very small facility. Each Heritage piece is handled by a small group of dedicated amp builders.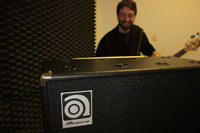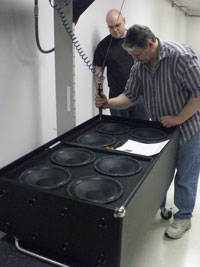 Ampeg product manager Zane William test drives the first Heritage SVT-810E.
The boys on the right are applying some final screws before the grille goes on.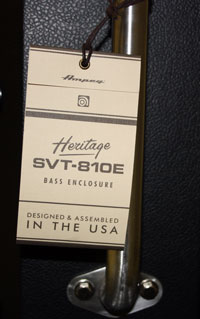 There's the Heritage hang tag. Inside you'll find a comprehensive check list and a signature from the experienced bassist that conducts the final tests. We are having some of our famous Ampeg endorsers sign off on the final inspection, so you gotta check out your tag when you get yours.
There's more to come, so check back soon!