June 28, 2010
Building a Heritage: Part Three - Heritage SVT-410HLF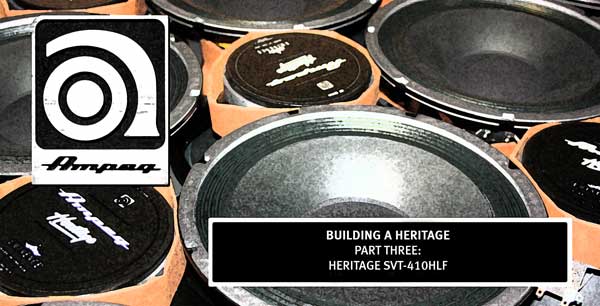 (IMAGE: 2010-06-28-Heritage-SVT-410HLF.jpg) Ampeg's new Heritage line is designed and assembled in the U.S.A., right down the street from Ampeg headquarters in Woodinville, WA. Besides being built out of the best possible components, the new Heritage line will undergo rigorous testing to make sure it looks and sounds like a piece of Ampeg history should.
We are going to document some of the key milestones of this historic build on our blog.
Next up in production is the Heritage SVT-410HLF. As much as people have grown to love our 810s, there are just as many who love our classic 410 cabs. Even if you double up for the full rig, they are modular and easier to move around. Like the classic version, the Heritage SVT-410HLF delivers 500W of the good stuff. It also features a high-frequency driver that, along with the Ampeg original L-Pad attenuator on back, lets you easily dial in the right amount of highs for your application.
Like all other Heritage gear, each Heritage SVT-410HLF is hand-built and play-tested by an experienced bassist, who will not sign off unless it sounds right. The hang tag shows off our testing parameters and is signed by the bassist who tested it.
So, if you are one of the countless musicians who contacted us about making a US-built SVT rig...now's your chance to own a piece of Ampeg Heritage with the Heritage SVT-410HLF.
You can click here to learn more about the Heritage Series. They are extremely limited, so be sure to get in touch with an authorized Ampeg dealer right away so they can try to get an order in!