December 8, 2017
Dino Monoxelos: Holiday Wishlist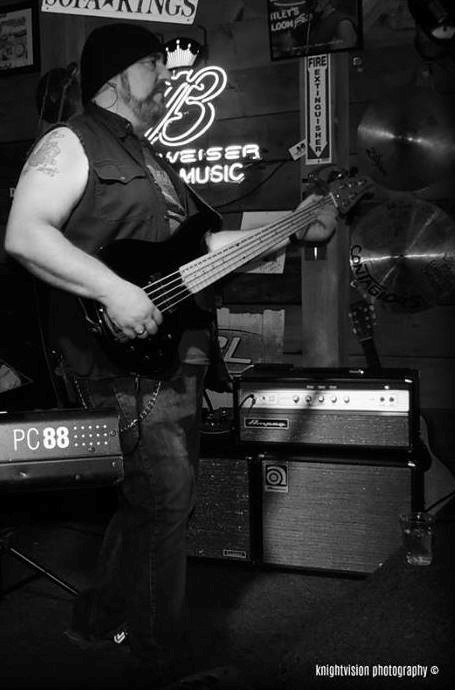 As Ampeg's Senior Product Specialist, Clinician and Artist Relations Manager, Dino Monoxelos is known more affectionately as "The Ampeg Guy". For a guy that wears so many hats, we've never actually seen him wear a hat… oh, the irony!
Dino spends a lot of time traveling, conducting clinics and demoing Ampeg products all over the world. He also keeps Ampeg artists happy, providing any needs they may have, a lot of them being "last minute". He has mad love for our artists, despite how stressful things can be at times. When not on the road, Dino plays shows around the northeast U.S. with the Jodie Cunningham band (playing Ampeg, of course). He also contributed bass on one track on Reviva's Equanimity album (produced by Ampeg artist Pablo Stennett), to be released in 2018
For Dino, next year looks to be much more of the same. He's also planning to work on some new instructional books and do more studio work with Pablo, as well.
So, what's on Dino's Wishlist this Holiday Season?
1. There are so MANY things I'd love to see new from Ampeg. I just scored a 1970 "Blueline" SVT that just sounds killer, but I'd really dig either an old Baby Bass or a vintage Ampeg AEB or AUB Scroll bass. That would be cool.
2. I'd REALLY love one of those new Roland V Drum kits for my studio. Real drums would be cool, too, but it's a small project studio and my family would hate me.
3. I'd love an official "Clark Griswold Jelly of the Month Club" annual membership…
Seriously, though, I'm really blessed to have all that I need in my life. The holiday season to me is more about giving than receiving, anyway. It makes me feel good when I'm able to give. That's my gift to myself. I know that sounds corny, but it's really true. Now if someone wants to give me a brand new Harley Ultra Classic or Road Glide Ultra for Christmas this year, I wouldn't be opposed to that.
Best of wishes in 2018, Dino!