April 5, 2011
Introducing Ampeg's All-New, All-Tube GVT Guitar Heads, Cabs and Combos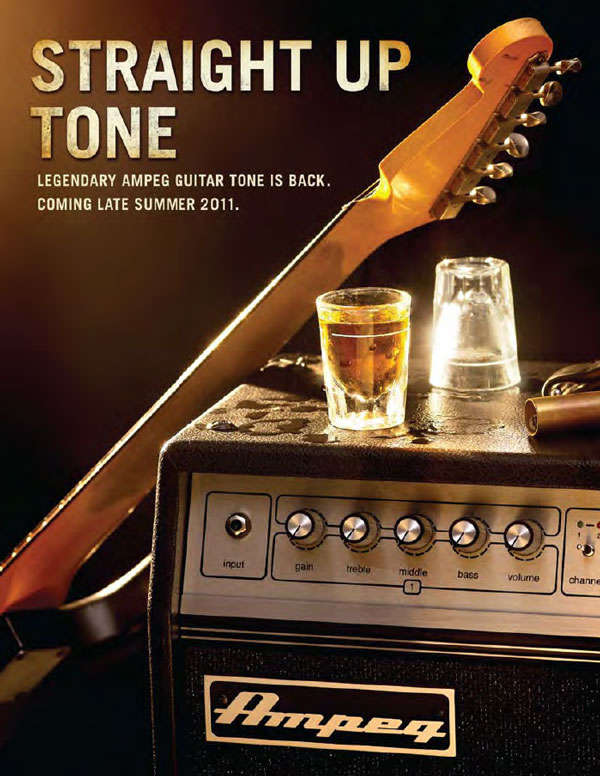 Before you take the stage, you go to great lengths to make sure everything is just right. Your guitar tone is no exception. The new all-tube Ampeg GVT guitar amps deliver the kind of great-sounding, flexible tone that working guitarists demand. With a variety of tones from clean to crunch, it's one less thing you need to worry about. Hell, you might even have time for another drink before your set. Straight up guitar tone - Ampeg GVT.
GVT guitar heads, cabs and combos are debuting now at Muskimesse 2011. If you are at the show, be sure to visit Ampeg in Halle 4.1, Stand E31. Plug into a GVT now and get an exclusive sneak peek.
Can't wait to hear it? We've loaded up the GVT site with a bunch of great tone samples that show the flexibility of GVT tone. Check it out here.
Want to win one of the first GVT amps off the line, plus and Ampeg Portaflex bass rig? I am sure you do. Head over to Ampeg's Facebook page and enter our Other Side of the Stage Sweepstakes. There's multiple ways to enter and the contest runs through April 30...so get there now.
Until GVT becomes available later this summer, be sure to keep up with Ampeg on Facebook. We will have even more contests, more info and more tone samples of our exciting new guitar amp line.
Or you can sign up for more info below and we will keep you up to date as things progress.