September 17, 2015
New! PF-20T And PF-50T All-Tube Heads And PF-112HLF Cabinet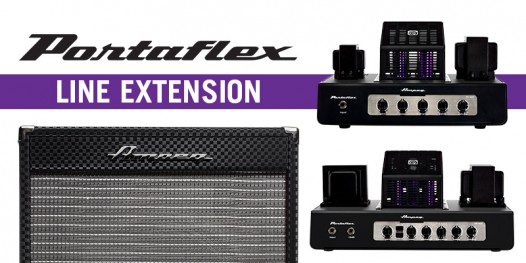 Today Ampeg is introducing two new compact all-tube heads and a new cabinet to its top-selling Portaflex Series. Along with the new PF-112HLF cabinet, Ampeg's new all-tube PF-20T and PF-50T heads deliver authentic Ampeg tone in compact, affordable designs perfect for small to medium-sized shows, rehearsal spaces and studios.
"Ampeg's rich history with all-tube amplification is second to none, with models like the B-15 that remain the gold standard for professionals worldwide," remarks Ampeg Product Manager, Zane Williams. "With these two new all-tube models in the Portaflex lineup, we're not only offering players the very best in all-tube tone, we're making it more attainable than ever since they are the most affordable all-tube Ampeg heads ever created."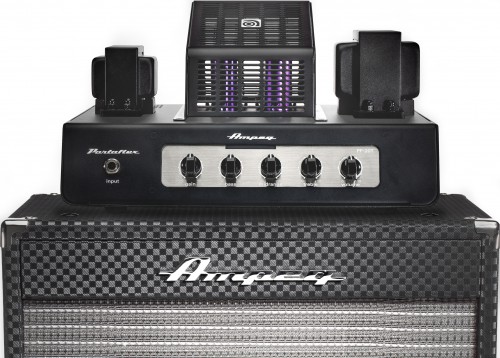 Designed to be compact and match perfectly with existing Portaflex cabinets, the new PF-20T (20W) and PF-50T (50W) are modern interpretations of Ampeg's legendary low-wattage, all-tube designs. Both deliver a wide range of classic Ampeg tones, from warm and clean to the over-the-top saturation that only all-tube designs can deliver. Both heads are also great for recording in a quiet environment like a studio, as they can be run without a speaker load. While both new heads are compatible with any Ampeg Portaflex cabinet, they are compact enough to use the "flip-top" design of the PF-115HE and PF-210HE, creating a compact all-tube rig that travels very well.
Also joining the Portaflex lineup is the new PF-112HLF cabinet, a 1x12" design featuring a selectable high-frequency driver and porting for added low-frequency extension. It joins four other cabinet models in the series, offering flexibility to build a Portaflex rig to fit any player's application.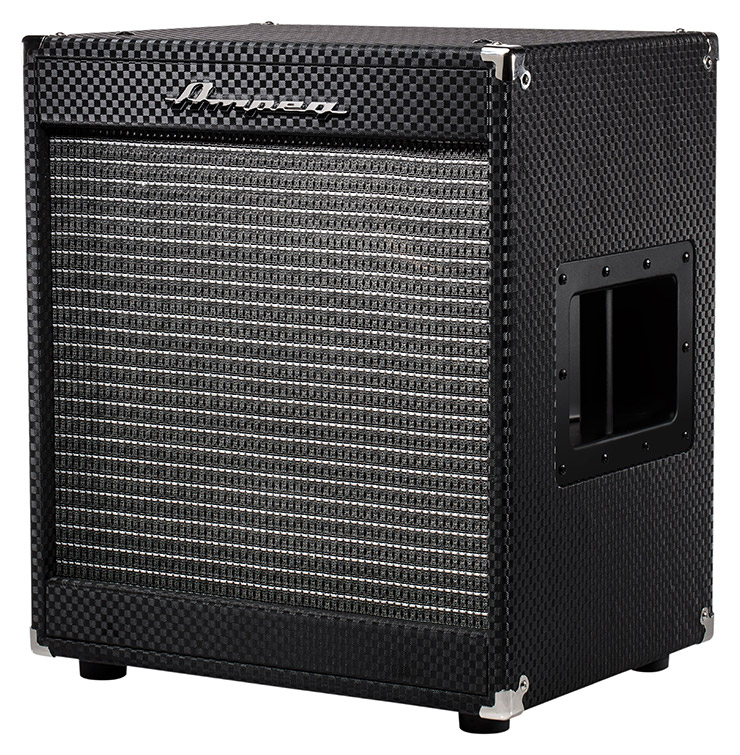 "The incredible versatility of these heads make them more than just a great entry into Ampeg tube tone, but also an amazing tool in the studio or on the stage for bass players at any level," concludes Williams.