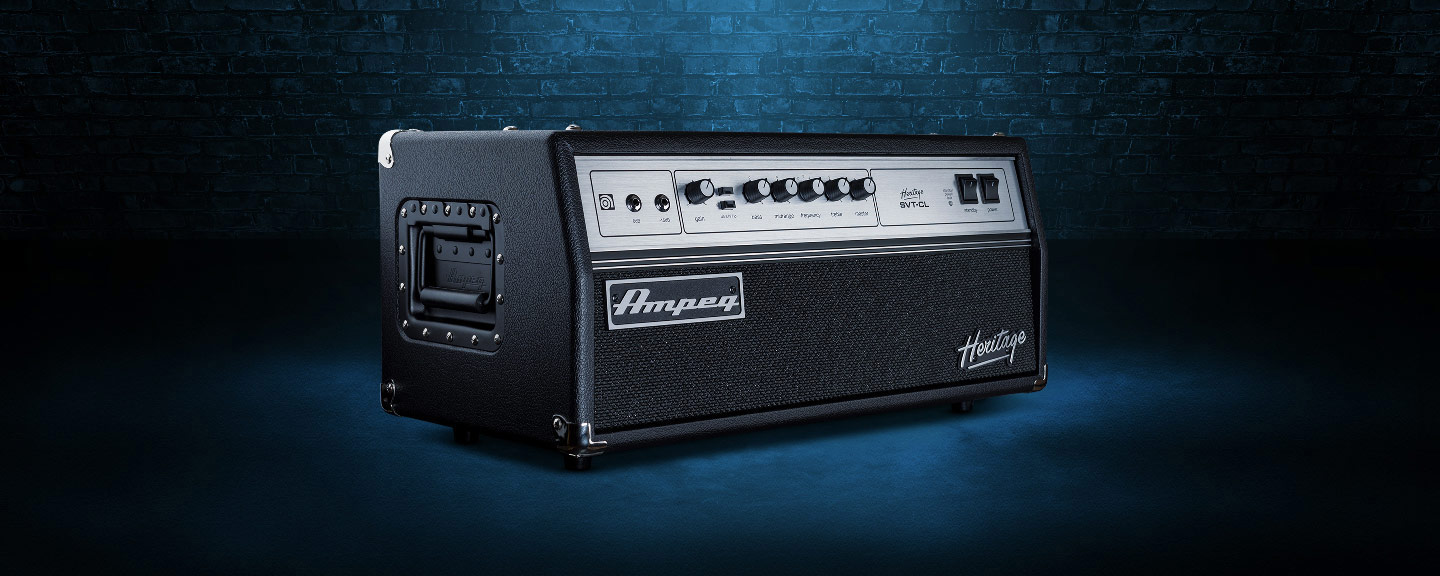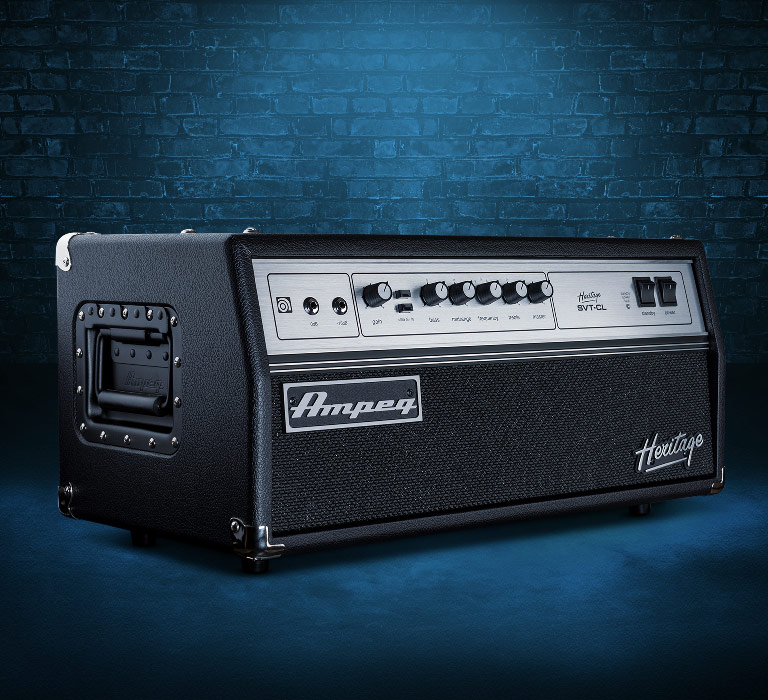 SVT-CL
THE CLASSIC ORIGINAL, MODERNIZED
There is perhaps no amp more mimicked on earth than the Ampeg® SVT®. When it burst on to the scene in the late '60s, it not only revolutionized the instrument—it forever changed music. Finally, bass players had an amp that could compete with the screaming guitars and thunderous drums that were coming to define rock music. Fast-forward 50 years and not much has changed. There still is no other amp out there that delivers the durability, sonic flexibility, and beautifully textured, harmonically rich sound of the SVT. The SVT-CL is a direct descendant of the early models, but adds a few modern touches—like a balanced output and Neutrik® speakON® jack—that bring it into the 21st century.
300 Watts
All-tube design
Plug-and-play operation
User adjustable Bias circuit
Flexible 5-way midrange frequency selector
80 lb (36.3 kg)
Neutrik and speakON are registered trademarks of Neutrik AG.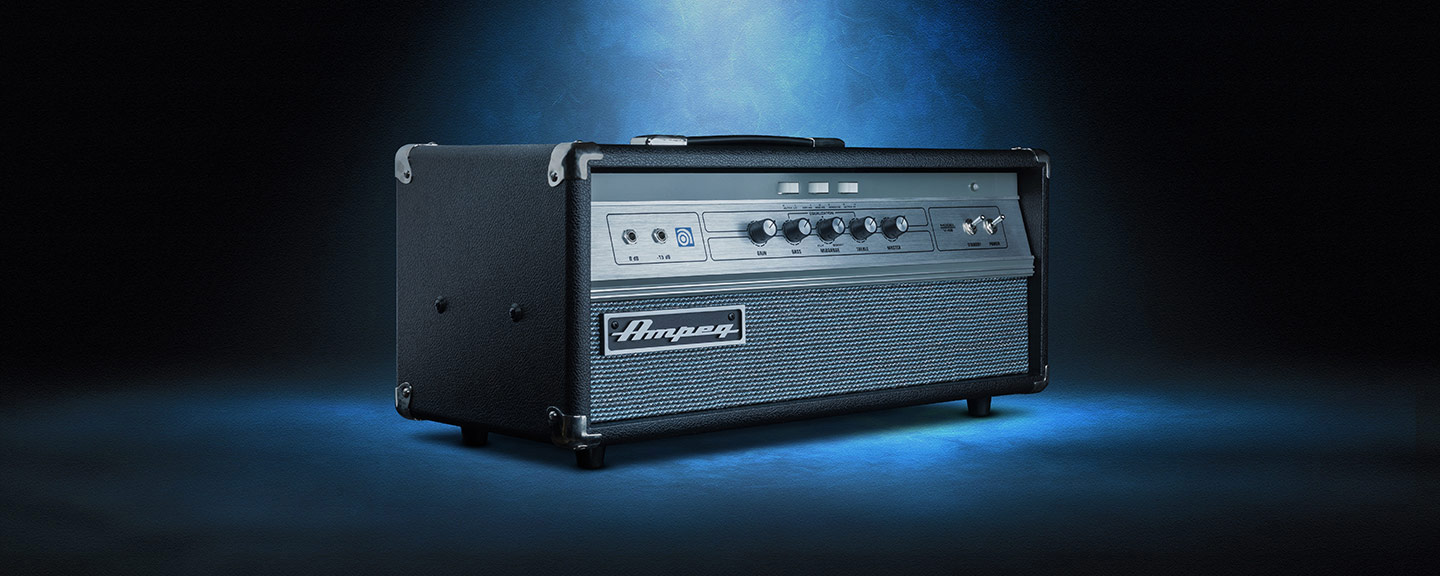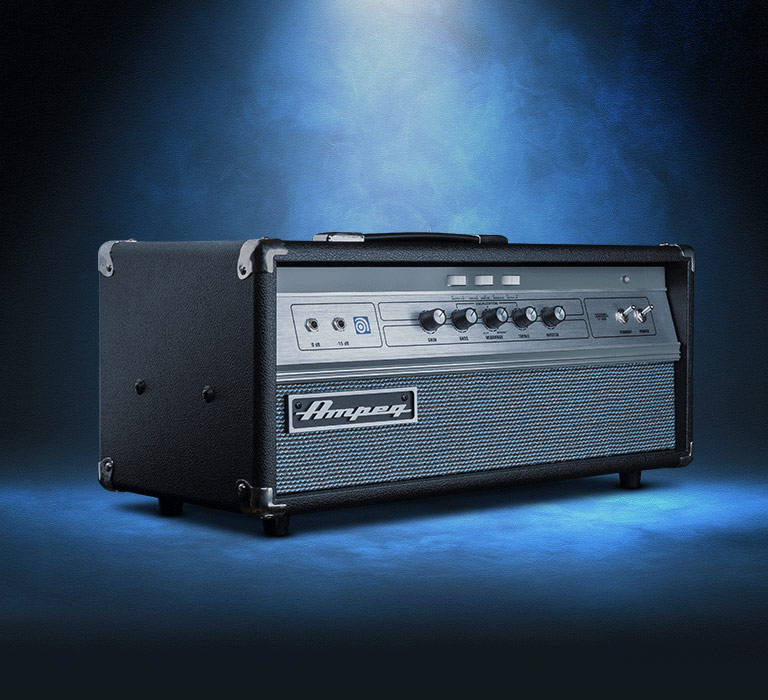 V-4B
100 WATTS OF ALL-TUBE AMPEG BASS TONE
While the SVT® is the undisputed king of all-tube bass heads, the legendary V-4B also has its place in the pantheon. Sometimes a 300-watt, 80-pound head is overkill—that's where the V-4B steps in. It delivers 100 watts of pure tube tone, at half the weight of an SVT. Plus, it has a grind and sonic texture all its own—if you love the rich overdriven sound of power tubes pushed hard, this is the amp for you.
100 Watts
All-tube design
Vintage '70s cosmetics
Flexible 3-way midrange rocker switch
2, 4, or 8 Ohms
41 lb (18.6 kg)
All specifications subject to change.