LIMITED TIME OFFER
TAKE THE SURVEY AND SAVE 50% ON THE SVT SUITE PLUGIN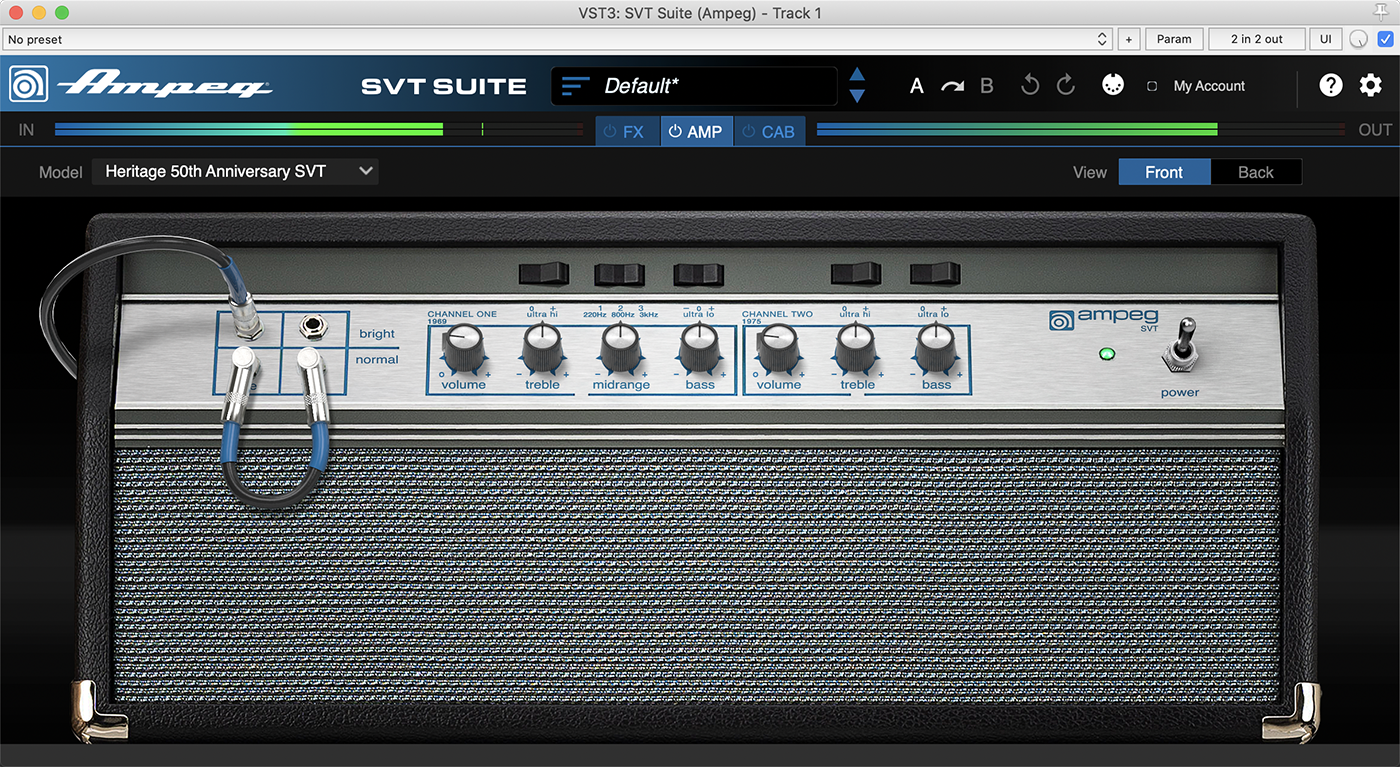 When Ampeg introduced the SVT® bass amplifier in 1969, the world had never seen or heard anything like it before. The 300-watt powerhouse with two massive cabinets containing eight ten-inch speakers each could easily hold its own alongside towering guitar amp stacks, and the sound it produced redefined electric bass tone. More than half-a-century later, the SVT remains the undisputed king of bass amplification and the first choice of performing bassists worldwide. Now, the SVT Suite bass amplification plugin brings that same legendary Ampeg® SVT tone to your digital audio workstation—and the plugin's photorealistic interface makes using it a familiar experience.
Don't miss this opportunity to share your views and save 50% on the SVT Suite plugin (regularly $199.99) simply by taking our survey.
Thank you for your interest. We have reach participation limit for this offer.
---
Click here to learn how you will receive your 50% discount coupon and how to apply it when purchasing the SVT Suite plugin (plus Terms & Conditions).