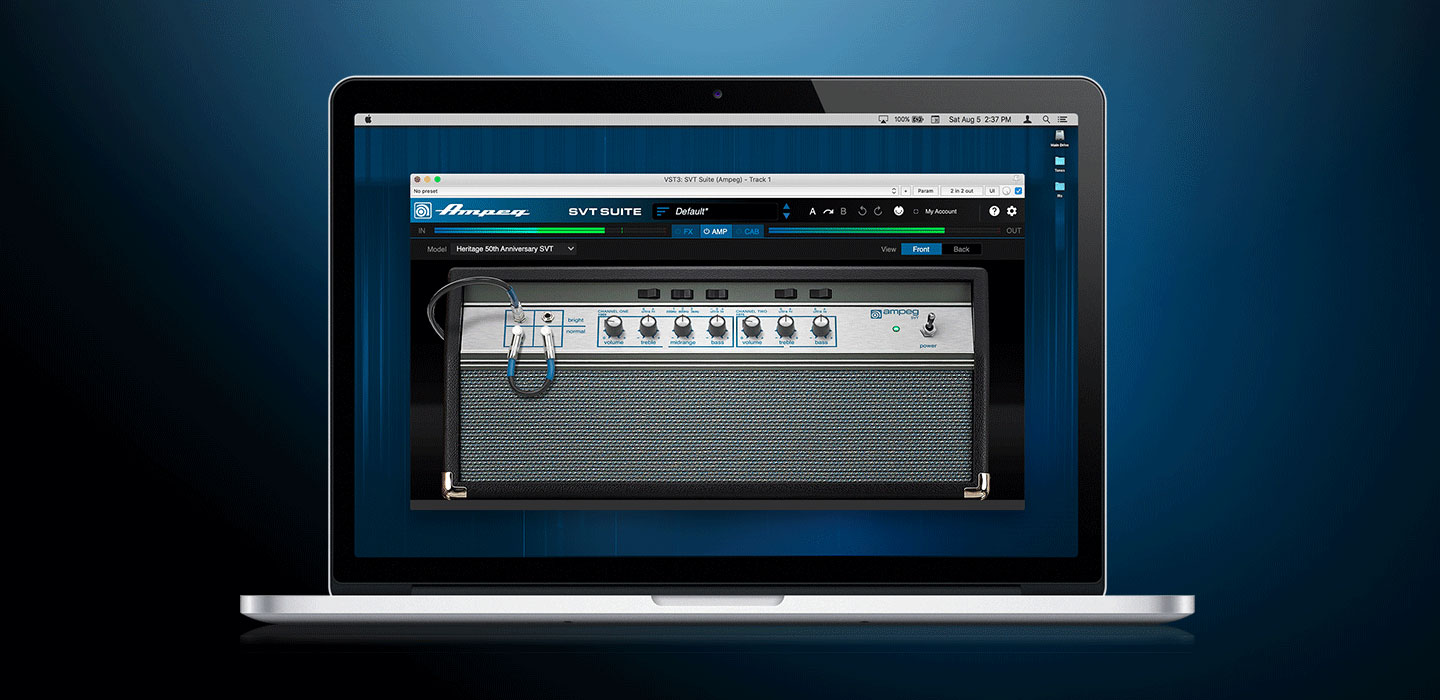 SVT SUITE
The Authentic Ampeg SVT Plugin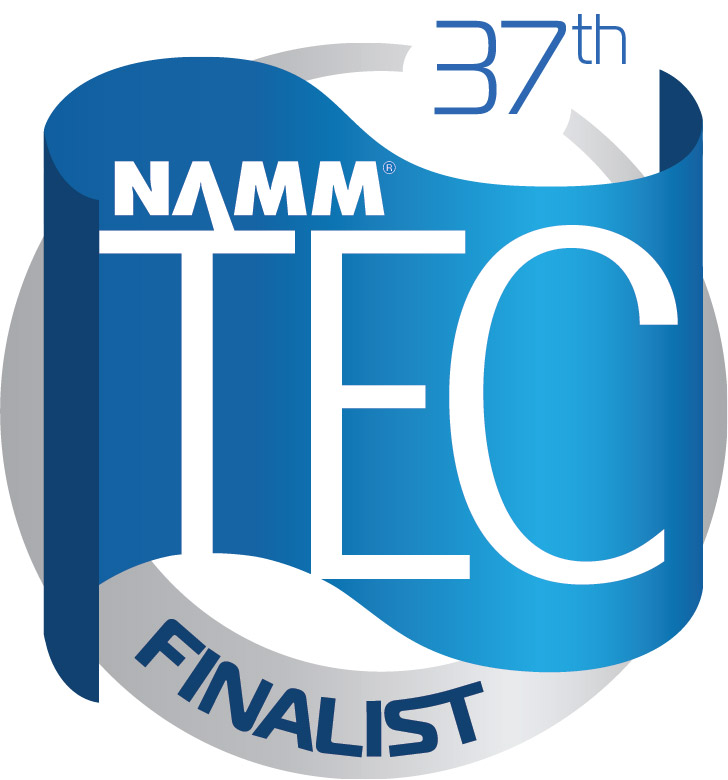 SVT® Suite features three of the most renowned SVT amp heads: The HeritageTM 50th Anniversary SVT, the Heritage SVT-CL, and the SVT-4PRO. The amps can be paired with any of eight Ampeg speaker cabinets and third-party IRs may also be loaded. Plus, Dual-Cab and Dual-IR modes allow two cabs or IRs to be used simultaneously. The cabinets may be miked with any of six virtual microphones and you can adjust the position between the mics and the cabs, as well as blend in one of three stationary room mics. There are also models of five Ampeg effects pedals, including the new RocktaverTM and PhasifierTM effects. All this adds up to one extremely powerful bass amplifier plugin, offering nearly unlimited variations on authentic Ampeg SVT tone.
Photorealistic user interface
3 Coveted SVT bass amplifiers

Heritage 50th Anniversary SVT
SVT-4PRO
Heritage SVT-CL

8 Diverse bass speaker cabinets

Heritage SVT-810AV
SVT-610HLF
Heritage SVT-410HLF
SVT-15E
SVT-210AV
SVT-212AV
SVT-112AV
SVT-810 Squareback

6 Microphones with adjustable positions

Neumann U47 (Condenser 47)
Sennheiser MD421 (Dynamic 421)
AKG D112 (Dynamic 112)
Coles 4038 (Ribbon 4038)
Electro-Voice RE20 (Dynamic 20)
Royer R121 (Ribbon 121)
5 Essential Ampeg bass effects

Liquifier
Opto Comp
Scrambler
Rocktaver
Phasifier

50+ factory presets, including Artist and Producer presets
Ampeg SVT-DI parallel signal
Dual-Cab and Dual-IR modes
AU/AAX/VST plugin formats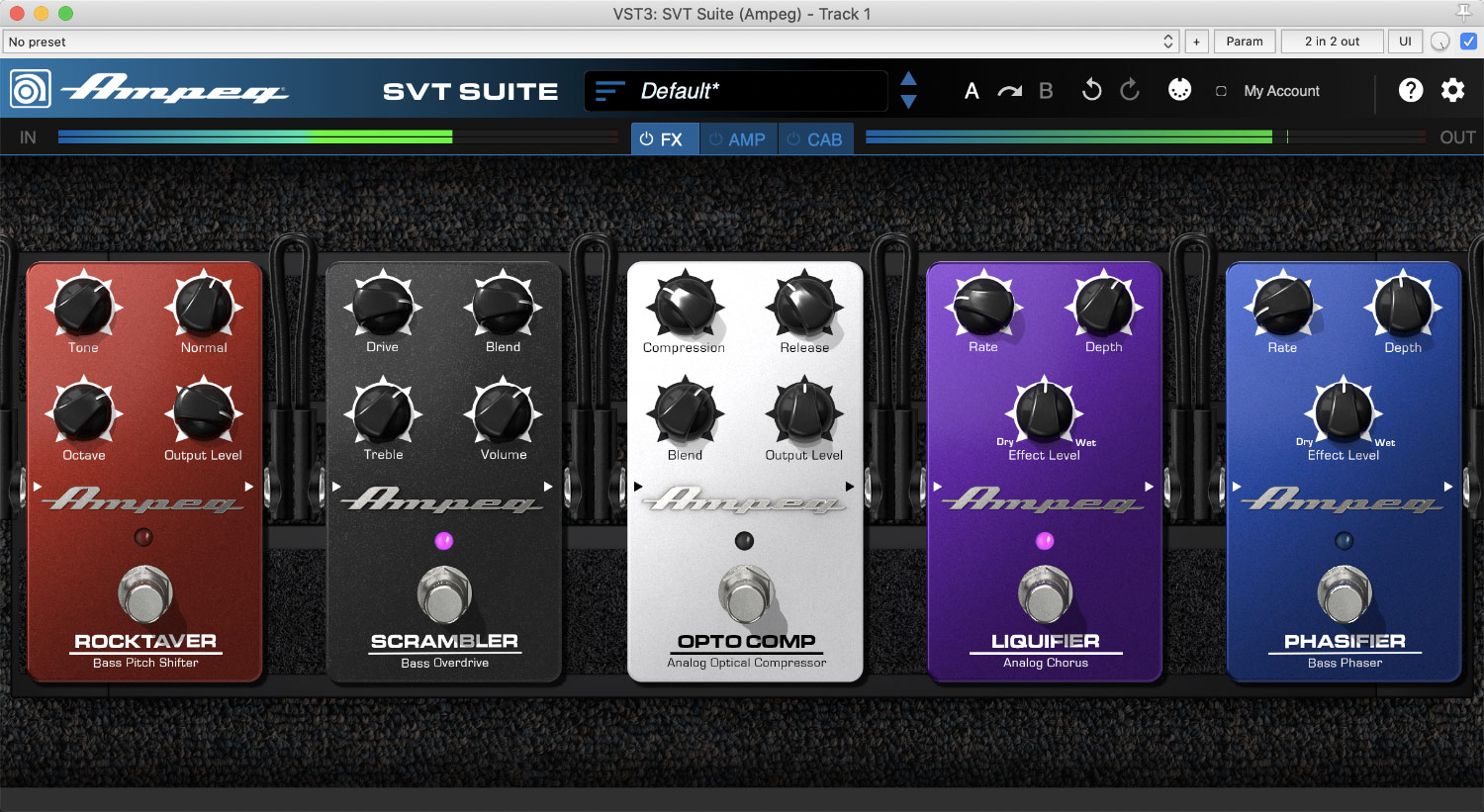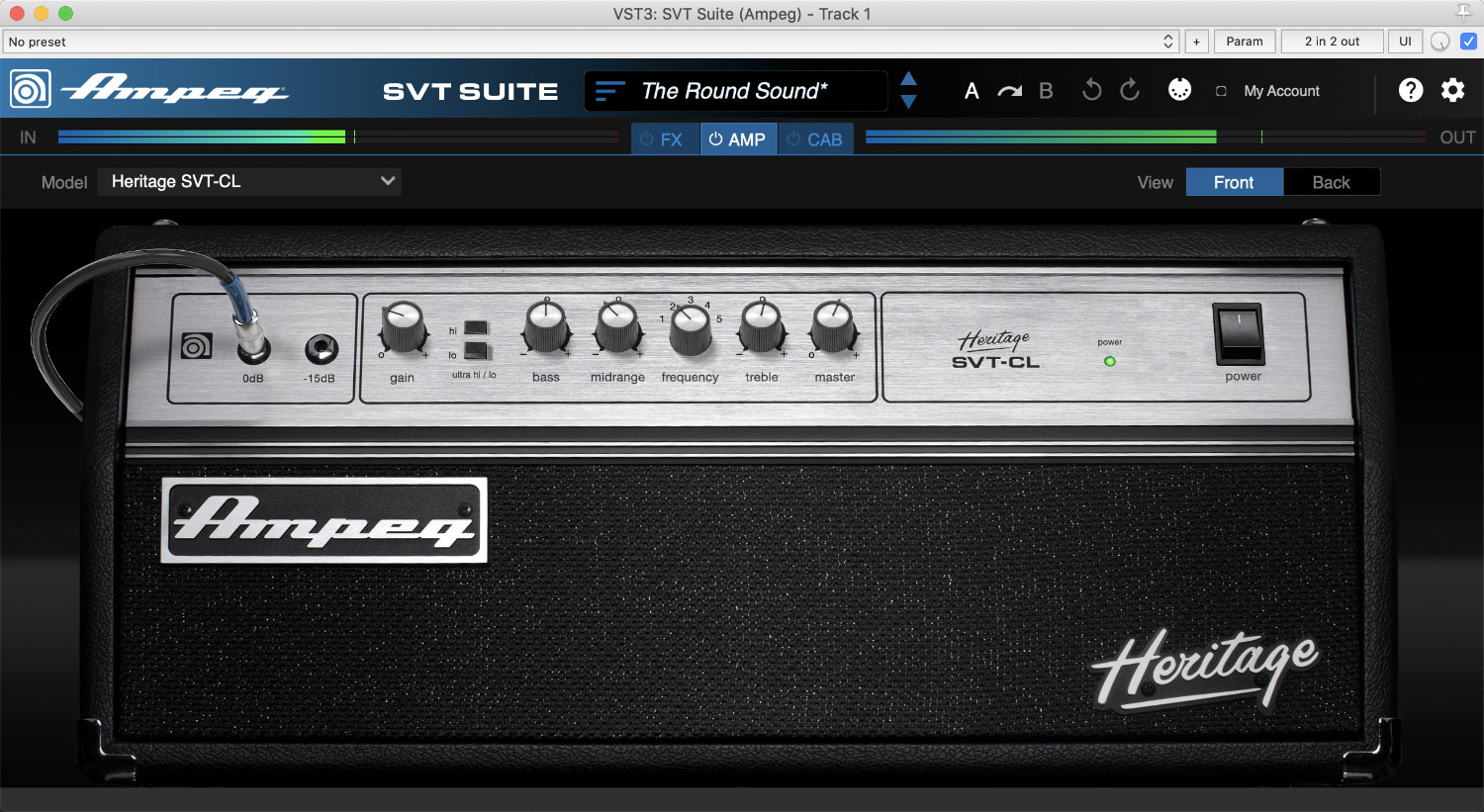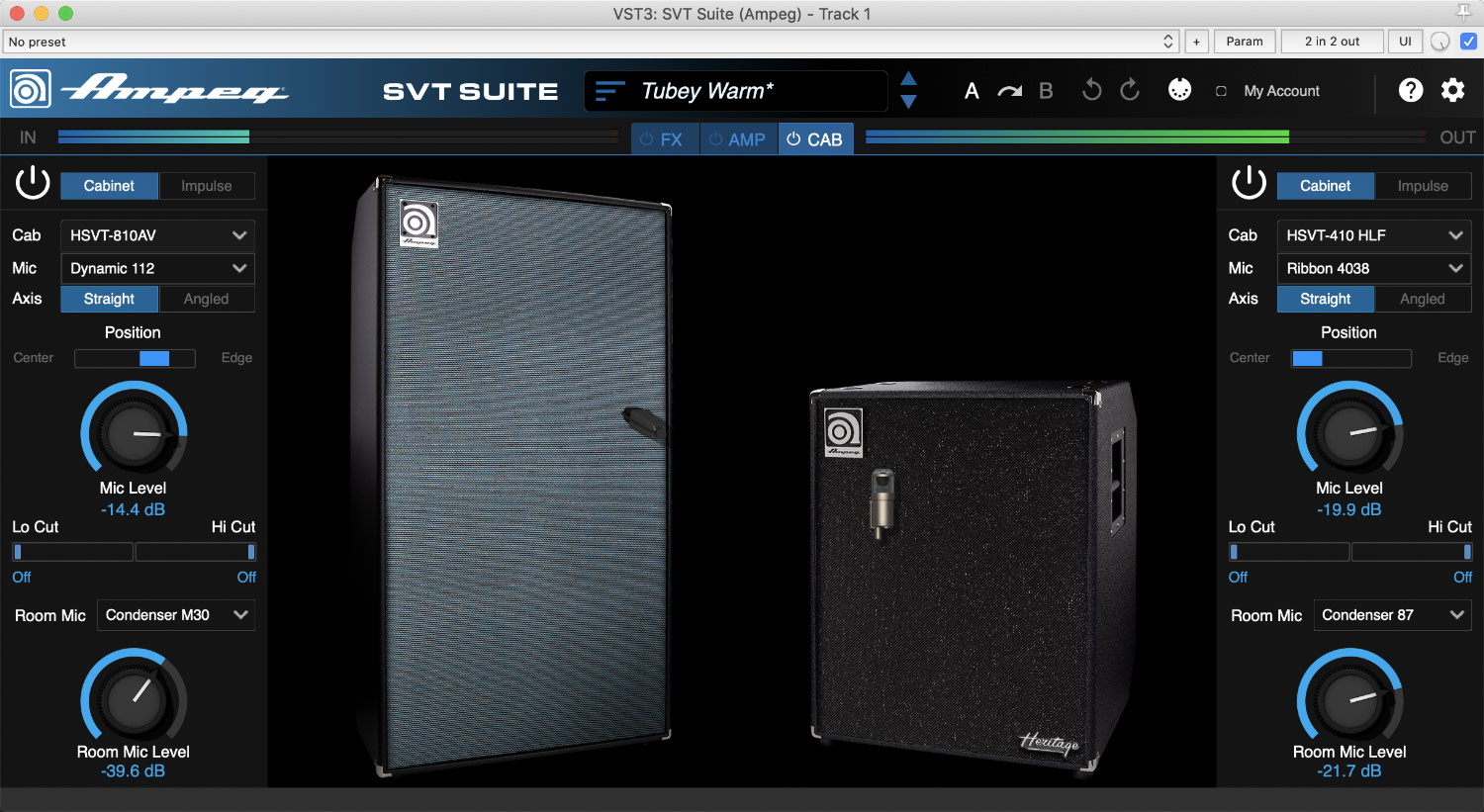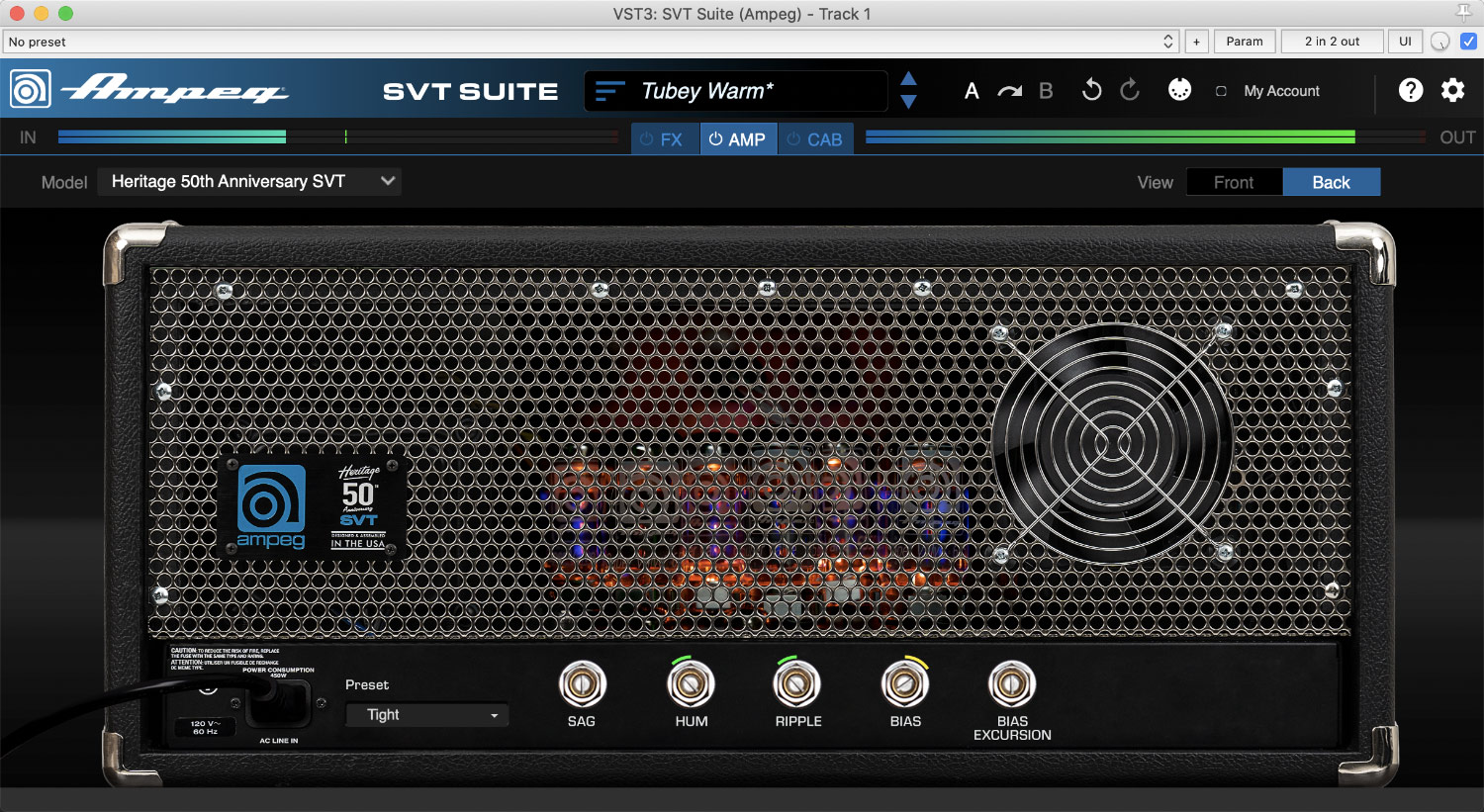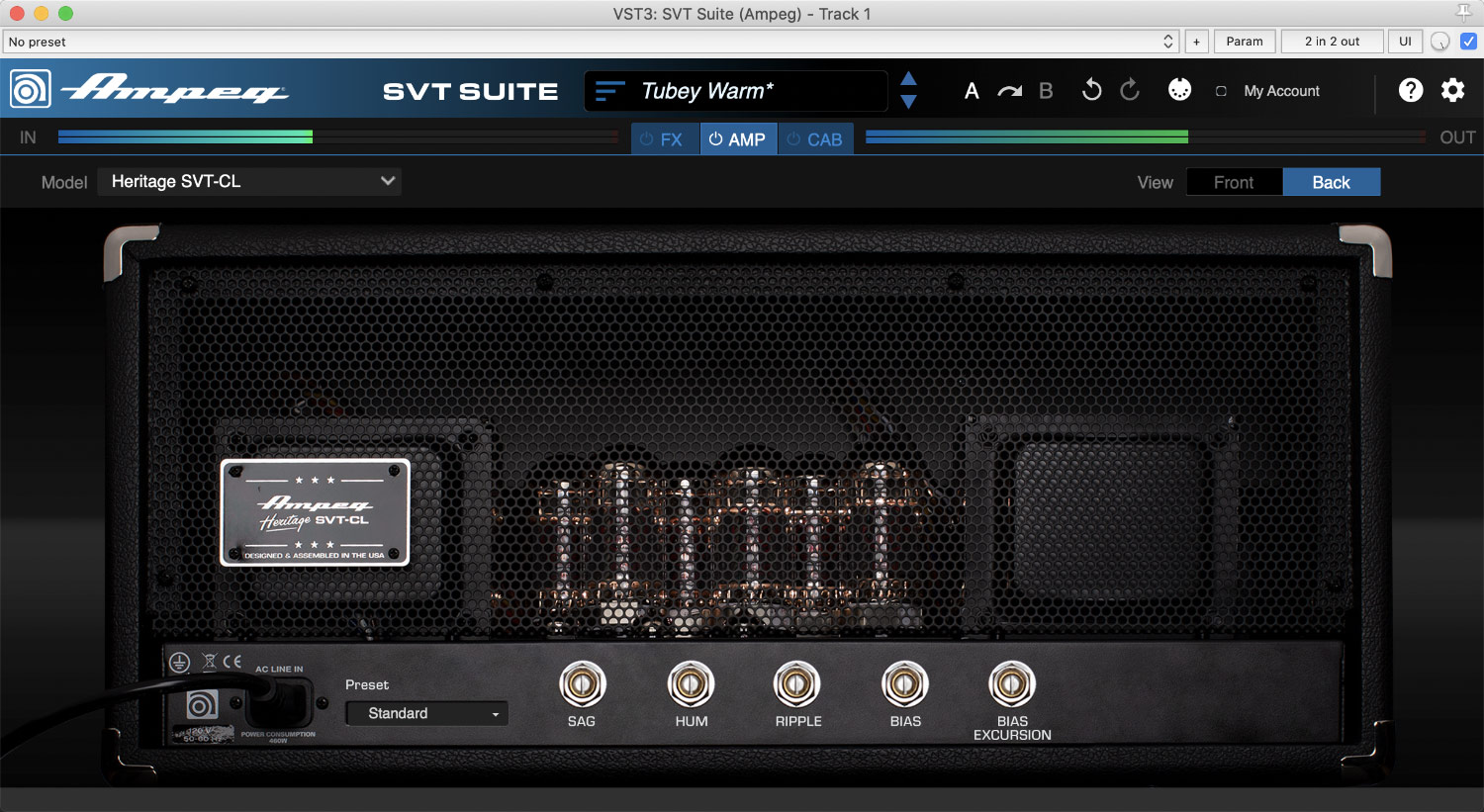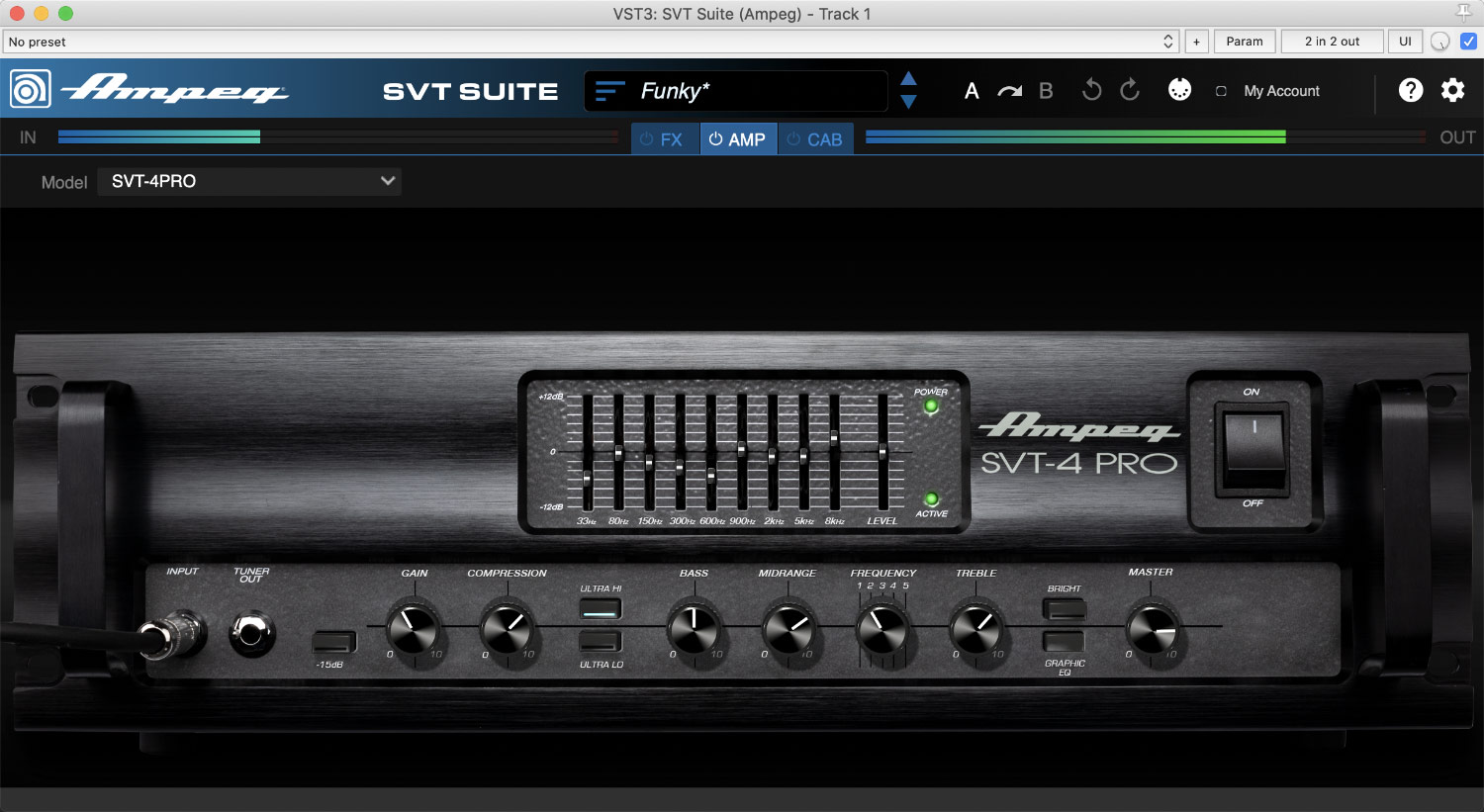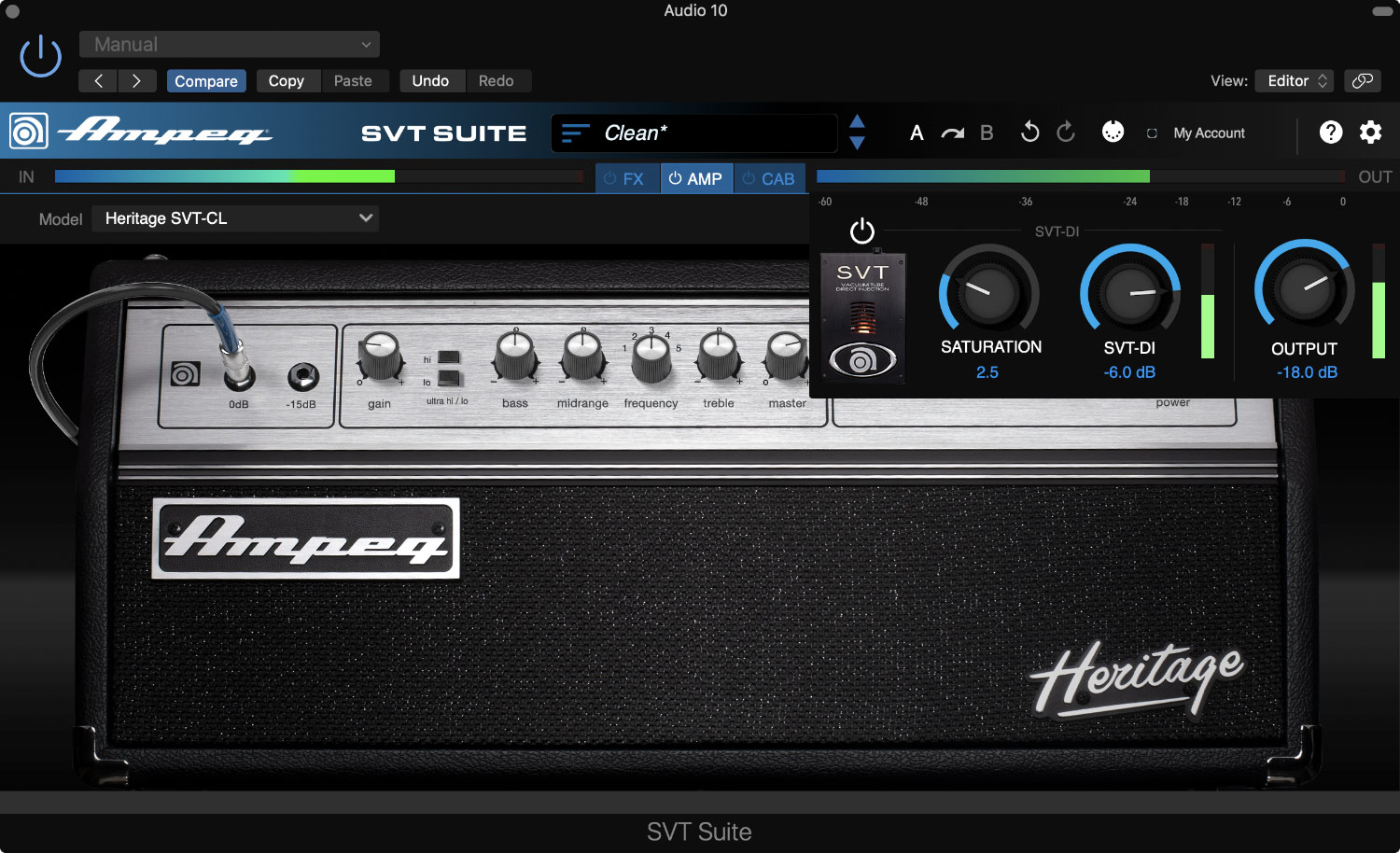 15-Day Free Trial
Try SVT Suite for 15 days absolutely free—
and discover what it can do for you.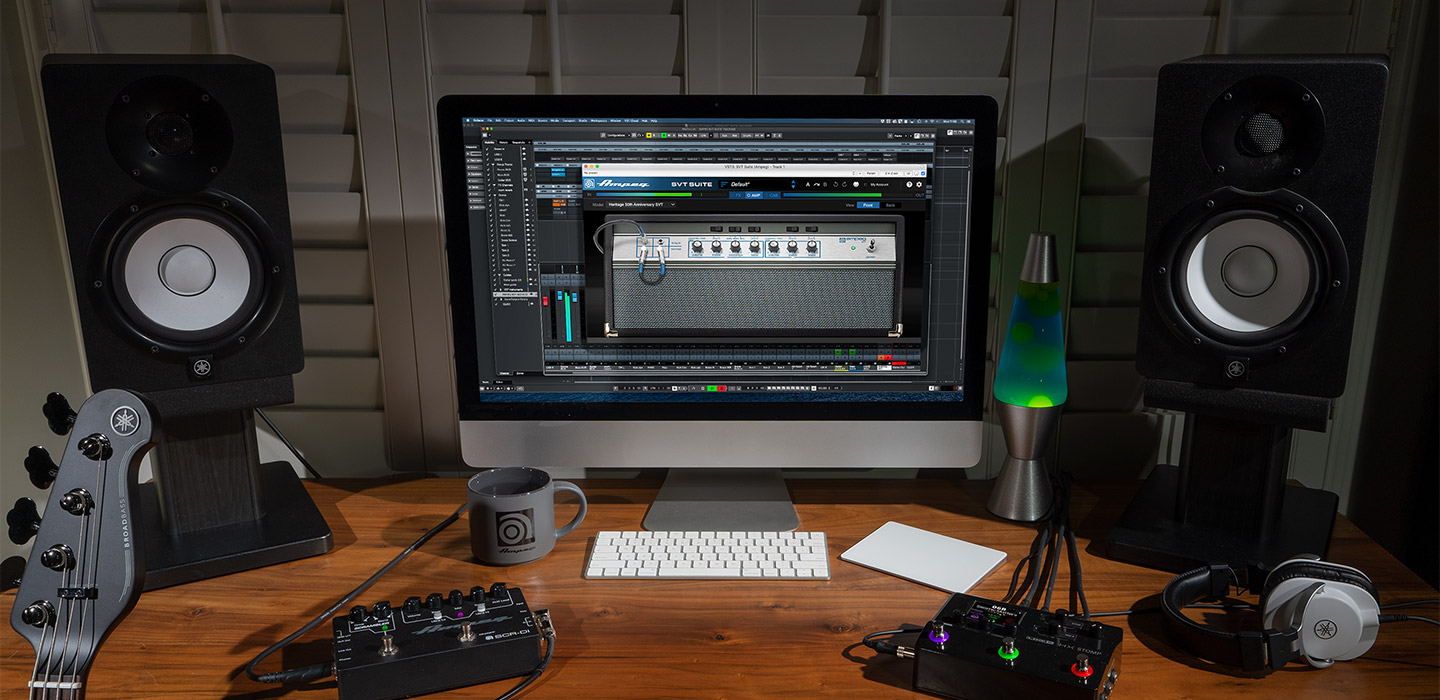 HEAR SVT SUITE
---
Press play to hear some of the sounds you'll be able to get from SVT Suite.
Click play to hear samples.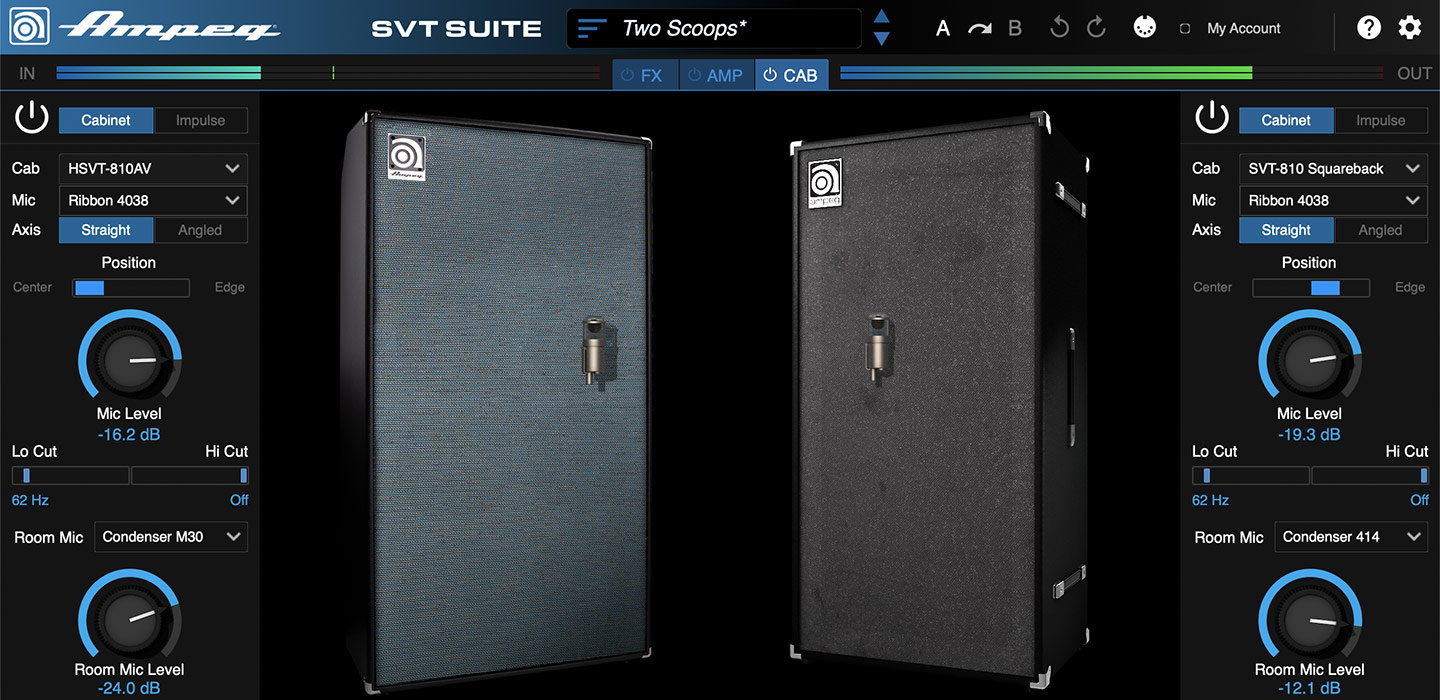 15-Day Free Trial
Try SVT Suite for 15 days absolutely free—
and discover what it can do for you.
SVT and Ampeg are trademarks or registered trademarks of Yamaha Guitar Group, Inc. All other brands mentioned are trademarks of their respective owners.